Tap accessories
Neotank
The MultitapTM is supported by our next generation Neotank. It features a compact design that is affixed to the cupboard wall conserving space usage. This upgraded tank has precise adjustable temperature control up to 98 degrees celsius and has been designed with a welded construction, eliminating seals to improve lifespan.

The 2.5L capacity allows the consumer to heat only what they need while conserving energy for environmental stewardship. The NeoTankTM offers quiet energy efficient operation and the revolutionary new design gives consumer peace-of-mind through quality and reliability.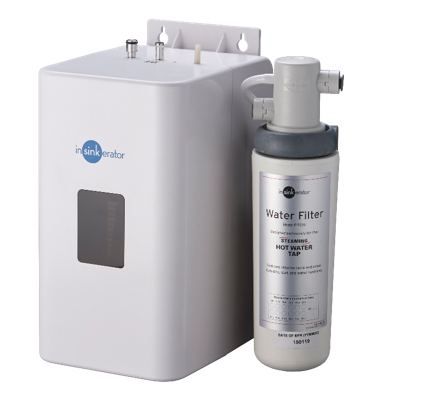 Filter
Designed for use exclusively with the InSinkErator Steaming Hot Water Tap system, the F-701R filter removes or significantly reduces levels of chlorine and other soluble impurities found in tap water which can affect its taste. The filter also reduces scale and remove solid particles. Replacement filters are sold in packs of two.
Features and Benefits:
Cleaner, healthier water
Improves taste and aroma of beverages
Removes impurities and temporary hardness
Quick change cartridge with automatic shut of
Optional extra filtration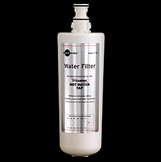 F-701R Filter

F-701R will come standard with all 1100 and 3300 series systems. It is a chlorine, taste and odour filter with additional lead protection and a scale reduction capability. It filters sediment at a 5 micron level and replacement filters are sold in a two pack carton.