Multitap 3N1
Cool water. Hot water. Steaming hot water.
Over centuries, we have marveled at how Italians have enhanced design and fashion leaving their cultural mark on the world. Leading the way, forging new ground, pushing the boundaries as part of a deep-seated desire to really embrace life's rich tapestry.
We love the passion, craftsmanship and heritage put into everything Italians do, and now they are the creative drivers behind InSinkErator's premium range of tapware.
Multi Rubinetto or MultitapTM.
The reasons we fall in love with Italian products is their Passion and Purpose and MultitapTM is a testament to this commitment. We are proud to be able to now offer instant steaming hot water as a function of a standard kitchen tap mixer. Designed and manufactured in Italy this high quality tap brings contemporary style to new and existing kitchen spaces.
Visit www.multitap.com.au to find out more information about this exclusive collection and find stockists.
Instant steaming hot water as well as regular cool and hot water from the one tap
Elegant one piece design
Allows for a more efficient use of space and time
Safety locking mechanism
WaterMark Approved
All downloads are in Adobe PDF format.
Multitap3N1 L-Shape Chrome
Multitap3N1 L-Shape Brushed
Multitap3N1 L-Shape Black
Multitap3N1 J-Shape Chrome
Multitap3N1 J-Shape Brushed
Multitap3N1 J-Shape Black
Multitap3N1 U-Shape Chrome
Multitap 3N1 U-Shape Black
Compact.
Reliable.
Innovative.
The MultitapTM is supported by our next generation Neotank.
It features a compact design that is affixed to the cupboard
wall conserving space usage. This upgraded tank has precise
adjustable temperature control up to 98 degrees celsius and
has been designed with a welded construction, eliminating
seals to improve lifespan.

The 2.5L capacity allows the consumer to heat only what they
need while conserving energy for environmental stewardship.
The NeoTankTM offers quiet energy efficient operation and the
revolutionary new design gives consumer peace-of-mind
through quality and reliability.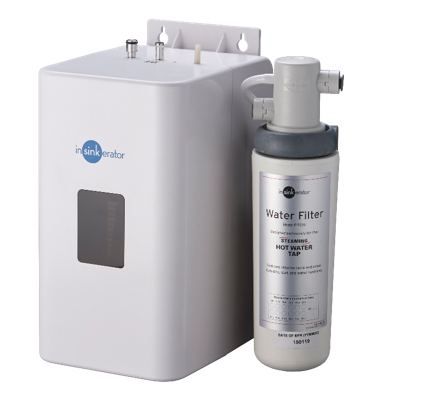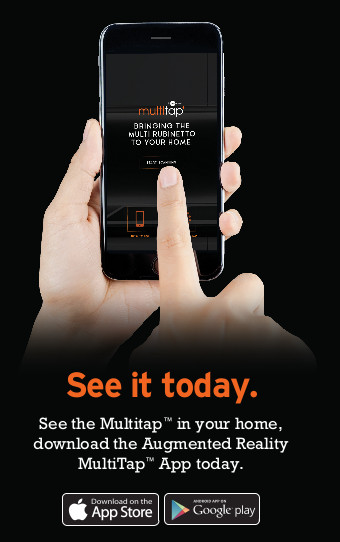 Say hi to the MultitapTM mobile app now available on the iTunes store and Google Play store. Choosing a new kitchen tap has never been easier nor more fun. Select from one of our beautiful Italian made mixer taps, see then in your kitchen or on a new benchtops all via your mobile device. Redesign your kitchen, your style.